Corner Case Technologies Receives Clutch Award for Best Lithuanian Development Company in 2021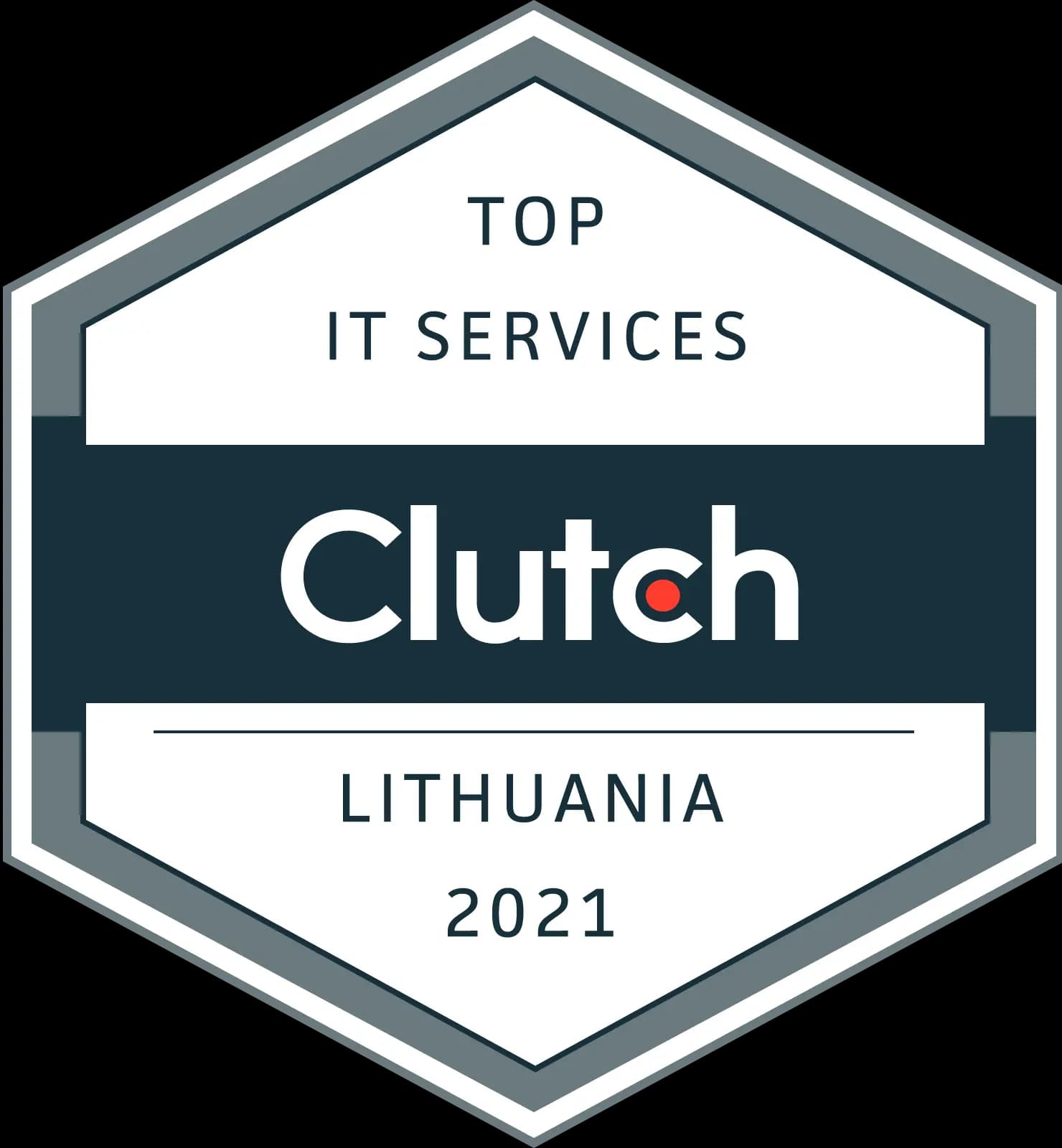 Located in the beautiful city of Vilnius, Lithuania, Corner Case Technologies brings a competitive advantage to specialized technology projects. Our team specializes in building modern, intuitive, cloud-ready applications and systems using both proven and cutting-edge technologies. We work on projects of all sizes from PoC and MVP to globally scalable Enterprise Solutions.
We work with our clients according to their needs, we offer unconventional thinking, we think about cases that can easily be overlooked. We deliver complete projects and can take the lead on product ownership from concept to implementation. This approach of ours has helped us to stand out among digital product development companies. Our clients turn to us when they look for simple solutions to complex problems.
In line with this, it is a privilege for us to announce that we have a spot on Clutch's top companies in Lithuania for 2021!
Clutch is a B2B ratings and reviews platform based in Washington, DC. We are proud to announce that Clutch awarded us as the top company in Lithuania for 2021! To show our gratefulness, here is what our CEO had to say:
"Our company's biggest asset is people. We wouldn't have come this far without our amazing team of thinkers, innovators, and doers! Being recognized on Clutch means a lot to us." -- Interim CEO, Corner Case Technologies
Additionally, We are delighted that our company is listed as Visual Objects' top development company 2021 for our superb contribution to our client's company growth.
Corner Case Technologies is undeniably filled with gratitude for these milestones. Our team would like to extend our heartfelt thanks to our ever-supportive customers who graciously trusted us as their partners in celebrating success. We will continue providing strong deliverables and high-quality results.
Take a look at this overwhelming feedback from our customer:
"The team was interested not only to win the project, but to ensure that they really deliver value." -- Founder & CEO, GlobeTrott Travel
Contact us and let's talk about what we can do for your business.